Meet some of Dr. Barnick's patients and see if you are ready to join the chiropractic movement!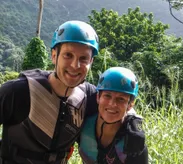 Dal - "I want to be as athletically competitive as possible, and I was having some lower back pain every few months that was limiting my play a little bit. With two kids and a busy job, I don't have time for a traditional doctor's visit so I checked out Dr. Barnick for a quick adjustment; he's awesome! I move easier and feel healthier."

---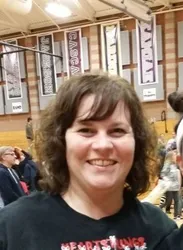 Deanna - "I have a herniated disc in my lower back. I've been able to avoid surgery and my pain is very well managed with chiropractic care from Dr. Barnick."
---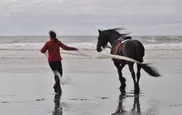 Meg - "My husband and I use our bodies pretty hard. He trains racehorses and I'm an equine veterinarian. We appreciate finding someone who can help keep us healthy with regular chiropractic adjustments. Dr. Barnick is a perfect fit for us. He is efficient, kind and effective. It's just a plus that he is moving closer to us. We both highly recommend Dr. Barnick for anyone who is in pain or who just wants to stay healthy."
---

Sherilee - "I was very nervous about starting chiropractic. After a car accident, I was experiencing daily headaches and neck/back throbbing aches. He was very supportive and understanding of my fears. After a few treatments I could feel my body responding. My headaches went away and haven't returned! I believe in chiropractic and Dr. Barnick's gentle approach to healing the body."
---
Libby - "Dr. Barnick has been wonderful to me. He has treated everything from sciatic pain during pregnancy to neck and back strain after an auto accident. He is very professional, has made me feel so comfortable, answers all of my questions and relieves my fears. He keeps me in check so I can run another day. I highly recommend Dr. Roger Barnick to my friends, family and anyone else in need of chiropractic care."
---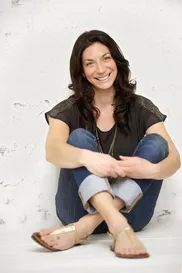 Nadene - "Chiropractic care has greatly enhanced my health. Dr. Barnick was able to help my shoulder recover from a chronic dislocation injury. I am able to be WAY more active without fear of dislocation. Huge. I could go on and on about how appropriate alignment improves my day to day and overall well being."
---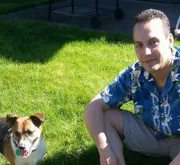 Ty - "I sought chiropractic care for my migraines as hopefully a way to reduce the frequency. Two months later I am off all my meds and migraine frequency is down, almost eliminated now! #iluvchiropractic"
---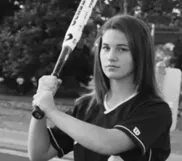 Kristen - "When I play sports, my back and hips hurt. Dr. Barnick adjusted me and gave me tips for how to keep working out through my injuries. I'm feeling much better and my sports performance has improved too."
---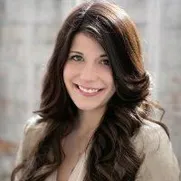 Paige - "When I first came to Dr. Barnick, I was looking for a quick way to ease my pain, and not much more than that. I was not in very good health, and attempting to remove myself from the world of pain pills and doctor visits. I had not been walking a very easy path. I had heard stories of chiropractic visits from loved ones, both good and bad, but had never actually visited one myself. Dr. Barnick greeted me with a friendly face, and a very warm atmosphere. He described everything that I was about to experience in a very friendly and comforting manner. After my first few visits I found myself not only feeling better, but taking extra measures to improve other parts of my life because I was feeling so much better physically. After two years of seeing Dr. Barnick, with the exception of a couple of month long breaks, I am down 60 lbs, exercising on a regular basis now that my back pain is virtually gone, seeing my health improve more every day. I plan on continuing to have regular visits with him until he retires! Thank you, Dr. Barnick, for helping me live my life without pain pills, and teaching me how to feel better than ever!"