Delivering The Best In Spinal Care
We are here to connect you to your best life through chiropractic.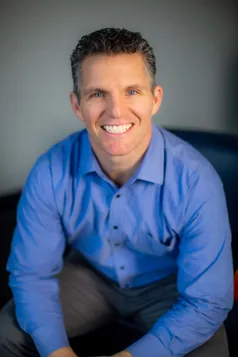 Dr. Roger Barnick
Chiropractor
Providing excellent chiropractic care since 2004
I am here to help you and your family to live your best lives.
Chiropractic has given me a new and better life and I want to share that opportunity with as many as possible.
Outside the clinic, Dr. Barnick is active in the community volunteering with youth at his church and at his kids' school. His four kids keep his life interesting and joyful. Crossfit is his workout of choice but he is always open to a new adventure.
Nationally Board-Certified and Licensed since 2004.
Doctor of Chiropractic from Parker University in Dallas, Texas.
Bachelor Degree in Biology/Anthropology (WWU)
Bachelor Degree in Human Anatomy (Parker)
Yearly ongoing advanced training in sports medicine, pediatric care, maternity care, nutrition, advanced pain relief treatments.
Born and raised in Washington State.
Dr. Francisco Solé
Chiropractor
Providing excellent chiropractic care since 2016
Having a strong interest and understanding of the physics that governs our lives, it is clearly evident that Dr. Sole' exhibits interest and genuine love for chiropractic and eagerness in helping his patients. His approach recognizes that the biophysical integrity of the human frame is directly related with the nervous system, which in turn, is what makes us feel, think, move, function, and experience the world; and chiropractic enhances that. Simply put, it's healing the body from the inside out.
During his free time, Dr. Solé takes joy in exploring the outdoors and sharing his adoration for life and nature with his wife and kids, spending their weekends and holidays in the wilderness by kayaking, camping, and traveling- a very important aspect when healing the soul, mind, and body.
Nationally Board-Certified and Licensed since 2016.
Doctor of Chiropractic from LIFE University in Atlanta, Georgia.
Previous profession as a licensed architect
Trained in full body adjusting and stabilizing exercises
Specializing in Family Care, Sports Injury, Auto Injury and Back Strengthening
Wide experience treating a variety of ages and conditions
Tri-Lingual! (English, Spanish, Portuguese)